Why use Bridging Finance?
Bridging facilities can assist with the acquisition of a development site or existing asset, bridging facilities can also be used for the re-finance of a completed development. Bridging loans allow developers to move quickly on acquisitions, maximise value add opportunities before committing to a development loan or release equity from completed stock.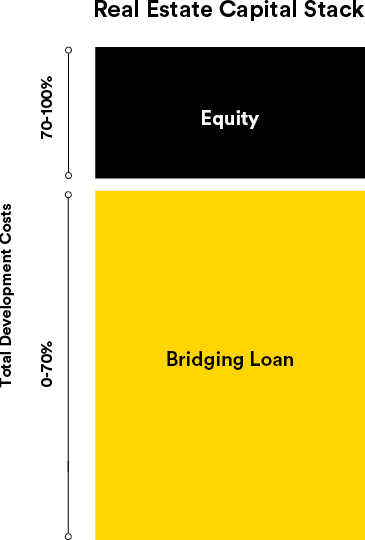 By utilising our Bridging Loans to transact quickly on asset types such as:
Development Sites
Income Producing Property
Completed Residential & Commercial assets
Maximum Leverage 70% of valuation or purchase price
Minimum term 3 months
Loans from £200K
Rates from 0.75% pcm
What is our lending criteria?
Equity
Developer equity contribution of a minimum of 10% of the total property development cost
Experience
Developers with a proven track record of successful projects
Property
From a single property to development projects of 20+ units
Permissions & Planning
Planning permission in place. Planning or valuation gain may be considered as equity